Hello everyone!
Anyone still remember that we are making a furry calendar for the year 2011? Some of you might be wondering whether we are still working on it or not, since it has been two weeks after new year. Well, it's finished!
What's more is that we decided to release this for FREE! Yes, you will get this HD calender with images of resolution 2480 x 3508 for free!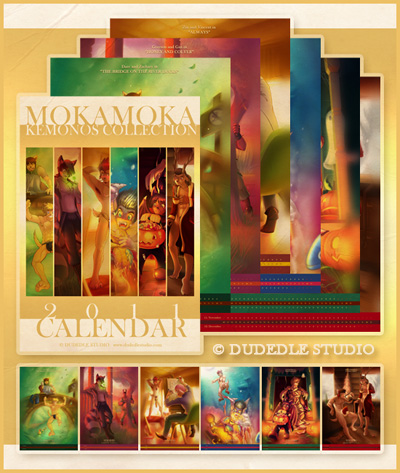 File Size : 90 MB
Rar Archive
Zip Archive
If you like the calendar and want to support us, you can make a donation using the button below!
And that's all for today!