Long time no see everyone! Today, I present you another boss from Sugar Shooter 2!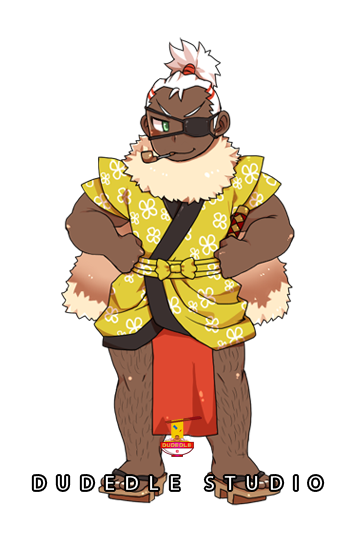 Kibi(キビ), a rounin (stray samurai) who hunts his preys in the forests. And his preys are non other than innocent people whom he can rob and take advantages of. This time, however, he probably pick a wrong guy to rob...
Hope you guys like him :D Another tanned guy other than Arthur, hehe.
-------------------------------------------------------------------------------------
Thank you to those who has voted on the poll! It's surprising me how many people do not want to jailbreak. I guess I kinda understand, because I don't jailbreak my iPod touch myself... Too bad, it's the only way you can run adult app on iOS device :/
Another solution I've been investigating is HTML5. iOS device seems to be able to run HTML5 well enough. The bad thing is that it is VERY slow... And the fact that it runs on browser mean you have to be online on the time might turn someone off :(
Still, there are people who already jailbroken their device as well as people who are willing to jailbreak to play the game. I think the easiest way right now for our team is to build one for jailbroken phone.
Anyway, that's all for today! See you guys later :)
- Punipen